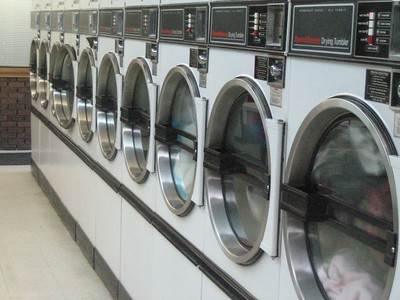 I've spoken a great deal about healing and purification over the years. When we first take up a spiritual or healing practice, we gradually realize how we resist and contract and we learn to release. At first in the practice, then over time in our daily life.
The Yoga Vasishtha, in the story of Cudala, describes collective practice of the Yoga Sutra siddhis and the collective benefits of yogic flying.
When you engage in any large-scale group practice like that, you can experience collective purification. We notice the usual clearing but it doesn't feel like ours. Some describe this as being in a collective washing machine.
As we awaken, then settle deeper and deeper into our universal nature, we move through a lot of our personal baggage and begin more and more to recognize it's all collective.
We may have the idea that we'll be done when we finish our own stuff. But the allotted karma we came in with (the "suitcase") continues to unfold in the cycles of time as long as we're in this body. Further, purification gradually shifts from personal to collective. We're in this together.
Yet our relationship with our baggage changes considerably when we get out from under the ego. It becomes more like the noise of the radio of a passing car. The drama and entanglement fade and it broadly becomes smoother and less eventful. What was once tragedy becomes a bump in the road, even if it's major.
We tend to work with familiar forms of release in the collective. For example, if we've had anger issues, we'll develop an affinity for processing anger. We can serve the collective with that skill.
In time, we notice the shifting waves moving through the collective. We'll see a wave of grief for a couple of hours or days. Then anxiety. And so forth. In recent times, this has been much sped up with little space between waves. We're all in the same soup but for most people, this is subconscious. This is why we see so much acting out in the collective. If we don't know how to release, we dramatize.
As we refine and become more conscious on other levels, we begin to run washers on multiple levels. It can become like running a multi-level cosmic laundromat.
Even on the cosmic level of creation, we can help the devas. On this level, it's not a contraction like we would cleanse above. It's more about bringing the light and bleaching out the shadows.
In the long trends of time, the devas also lost their close connection with the Divine. As sattva dropped, they fell into habits that don't reflect the Divine template. Like forgetting how to maintain quality. Even just a little off on subtle levels can lead to broad ignorance on the surface.
In terms of the legs of Dharma, we're restoring truth, compassion, purity of light, and warming the inertia (shadows). Then the laws of nature can see clearly and act with the Divine rather than with their ancient memory of the Divine.  
Love,
Davidya